These are no longer in stock, however if you are interested, please go to:
She is a good friend of mine who has recently started a web store. She carries the hoodies and other Korean fashion.
Thanks,
moldysquash
CH01: Telephone Style Couple Hoodies
$45 a set (includes tracking within Canada, +$5 for tracking to US)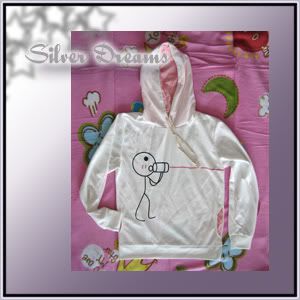 As seen worn by Super Junior's Kangin in We Got Married.
Female Sizes Available: Korean M, L (which is around S/M in Canada)
Male Sizes Available: Korean L, XL (around M/L in Canada)
Please email me for detailed measurements.